An abrupt truck breakdown can quickly turn into a gigantic emergency. If not taken care of immediately, such breakdowns can not only cost you not time, energy and money but also your life. If you drive your truck frequently or if it is the main source of your income or business, it is best to keep it fault-proof and get all minor faults in your vehicle repaired in a timely manner.
Our Sydney Mobile Truck Mechanics are highly skilled with over 20 years of experience in all aspects of truck repairs.
We can be your partner in ensuring that your truck is in top working condition and gives you optimum performance.
Onsite & Mobile Truck Services include:
Fast turnaround, minimising downtime.
24 Hours 7 Days Breakdown Service
Competitive Rates
Friendly team to deal with
Quality of Workmanship guaranteed
Heavy to Light Vehicle Maintenance, Service & Repairs
Engine Cylinder Head Service & Reconditioning
On-site Mobile Service 7 Days/24Hrs
On-site Mobile Breakdown Service 7 Days/24hrs
Labour Hire
Truck, Bus, Trailer, Heavy Vehicle Diesel Repairs
Vehicle pickup & drop off service for customer convenience
RTA approved (NSW) Inspection Station
Pink Slips (Light & Heavy), Brown Slips, Defect Clearance
Heavy Vehicle Diagnostic Computers & Scanners
Engine, Gearbox, Diff Service & Repair
All Gearbox & Diff Rebuilds
Road Ranger Gearbox Rebuilds
Clutch, Brake, Driveline, Cooling & Suspension System Service & Repair
Brake Drum Machining
Fleet Maintenance & Management Program
Fuel Injection Service
New Spare Parts Sales
Used Spare Parts Sales
Our Sydney Mobile Truck Mechanics understand the importance of timely roadside assistance that you may need if your truck breaks down suddenly in the middle of nowhere. This is why we are always at your service to provide onsite truck repair service – whenever you need it, wherever you need it. From quick roadside assistance and onsite repair service to accurate fault diagnosis and quick replacements – we take care of all your requirements.
Our Sydney Mobile Truck Mechanics are a team of qualified, industry trained and licensed professionals who offer you prompt and robust truck repair service in case of a breakdown. Our professionals always reach you in time, fully equipped with the latest repair tools and genuine spare parts in order to provide the most comprehensive and cost effective trouble shooting. They diagnose your truck thoroughly to identify the problem and provide top-grade and most accurate repair service in the quickest time, so that that you can be on your way for business as early as possible.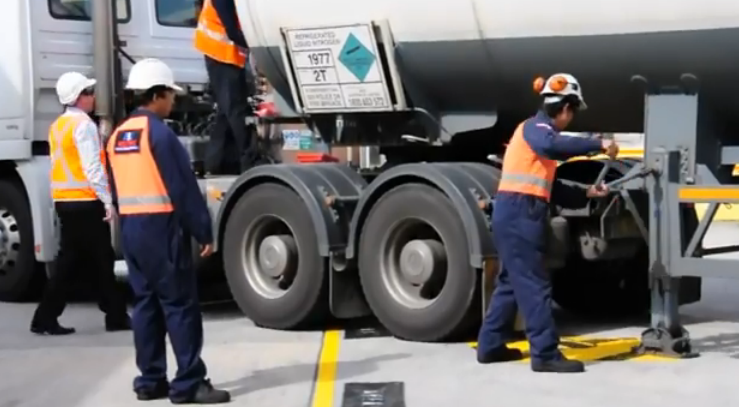 Our Sydney mobile truck mechanics are well acquainted with all makes and models of trucks and trailers including Volvo, Isuzu, Mitsubishi, Toyota, Kenworth, Utlity, IVECO, Mack, MAN and others. They can carry out a wide range of truck repair services including brake and clutch repair, radiator, cooling system and air conditioning repair and service, electrical repair, fan belt and timing belt replacement, driveshaft and universal joint repair, engine repair, wheel bearing, steering and suspension repair, glow plug replacement, alternator and starter motor repair, battery repair, cylinder head gasket repair and more!
They also have a wide assortment of original spare parts for your truck that can be used to fix performance faults and get your vehicle to run again. All these spare parts used by our Sydney mobile truck mechanics come with the original manufacturer's warranty and therefore provide utmost assurance in terms of quality.
Our Sydney Mobile Truck Mechanics offer you prompt, robust and cost-effective truck repair service for several years now. We thrive on customer satisfaction and trusted partners for efficient assistance in case of automotive emergencies. Our matchless service teamed with our best in the market pricing, makes us the number one company for mobile truck repairs and roadside assistance in Sydney.
So, the next time your truck faces a breakdown, do not panic. Simply call Sydney Mobile Truck Mechanics and we will reach you onsite as soon as possible.
To know more about the services offered by our Sydney mobile truck mechanics, please submit your enquiry or call us for all our truck repairs services.